With a history dating back more than 1,000 years, Odense is one of the oldest cities in Denmark. A legacy dating from the Vikings, all the way into today's transformation to a modern Danish city. 
Odense is Denmark's third largest city with just over 200,000 inhabitants. The population is steadily growing and the city is in these years undergoing a rapid development.
The famous poet Hans Christian Andersen was born in Odense in 1805, and the Hans Christian Andersen Museum is welcoming many foreign guests every year.
Odense is also well known for the tech development with a great robotic cluster, the national test center for drones.
In Odense you will find a good business environment. Denmark is ranked the Best European country for business (World Bank 2019), and Odense is ranked Best Danish city for startups (Dansk Erhvervsfremme 2015).
Denmark is known for its startups, and also why we have been ranked to be the 2nd most innovative country in Europe by European Innovation Scoreboard.
Odense is also a very liveable city. Odense has been ranked best Danish city for Cyclists (Cyklistforbundet 2015).
International Community Odense
If you come to Odense as a foreign employee you will be taken care of. International Community Odense is an initiative aimed at welcoming international employees and their families to Odense, helping them settle, and introducing them to social networks and activities around the city. International Community Odense offers a wide range of services, both pre- and post-arrival, and organizes different events for internationals and their accompanying families throughout the year.
For more information visit International Community Odense
Events
Odense is the proud host of a lot of exciting events – business as well as pleasure.
Thinkers 50 European Business Forum – dubbed "The Davos of Business Thinking" – gathers the world's top business thinkers and CEO's, and key managers of European businesses for annual two-day business forums focusing on innovation and growth.
WHINN – Week of Health and INNovation – is an annual health and innovation conference held in Odense with several conferences, side-events, delegations and exhibition under one roof.
Odense Investor Summit is a half-day event about bringing the most promising funding seeking companies within robotics and active investors closer together.
ESL Pro League is a huge esport tournament with the final taking place in Odense. 
Tinderbox – 3 days of music festival enjoyed by 40,000 people. Rammstein, Major Lazer, Calvin Harris, Travis Scott, Volbeat, Mø and Lukas Graham are some of the artists who have been on stage.
Generator – a three day floating party – with a new festival spot every day. During Generator, the club atmosphere is taken out on the street and into the parks.
HCA Festivals – an annual event in Odense, where the city turns into a broad bouquet of more than 500 cultural experiences and celebrations deriving from the universe of Hans Christian Andersen.
Odense International Film Festival (OFF) – OFF is Denmark's international short film festival, and with its launch in 1975, it is also the country's oldest film festival. OFF celebrates the short film genre without compromise.
SPIS! Odense Food Festival – celebrating the Funen and Danish food and meal culture, bringing people together across ages, ethnicity and education.
TEDxOdense – annual events that bring people together to share a TED-like experience. Their goal is to create a movement around ideas worth spreading to further connect Odense's community.
---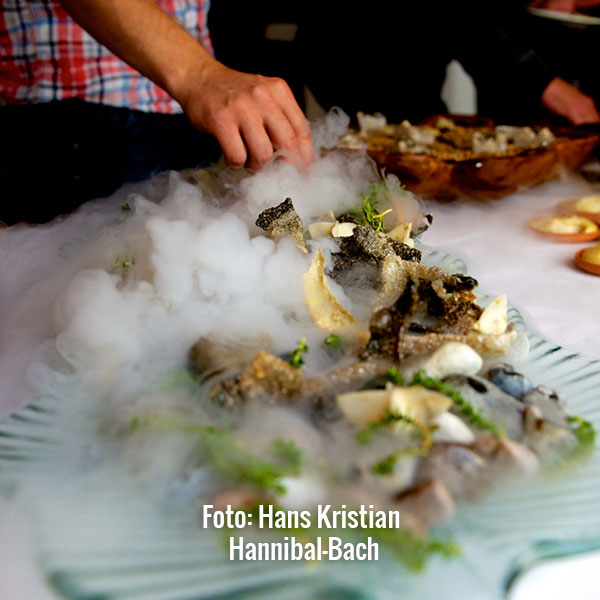 ---
---
Education
In Odense there are approximately 45,000 students – most of them (22,600) at University of Southern Denmark (SDU). SDU have five faculties. Almost 20% of the students are from abroad. Several international studies document that SDU conducts world-class research and is one of the top fifty young universities in the world. The Maersk Mc-Kinney Moeller Institute is frontier for collaborative robots.
Lillebaelt Academy is the largest business academy in the Region of Southern Denmark and offers 30 higher educational programmes aimed at employment in the world of business. A business and practice oriented educational institution with a close collaboration with local, national, and international companies.
SDE College offers 35 different programmes under vocational education divided into 6 basic fields and EUX programmes, which consist of traditional vocational programmes combined with subjects at the upper secondary level.
University College Lillebaelt offers higher education programmes – professional bachelors degrees – where the graduates contribute to the continual development of the welfare society. Social educators, teachers, nurses, radiographers, physiotherapists, occupational therapists, biomedical laboratory scientists, public administrators and social workers.