Denmark is well on its way to redefine some of the rules for site location when tech giants are looking or the best spots for their new hyperscale data centers. There is a unique focus on sustainability and renewable energy, plus a low carbon footprint because of the possibility to use data center waste heat for district heating. In Denmark, 64% of all homes are heated by district heating.
Facebook is building a 55,000 sqm data center (the third outside US) in Odense and expects to be online in 2020.
Odense is an ideal place for a variety of companies within the data center value chain. Cool climate, access to renewable energy and security of supply – Denmark is at an electrical node between the Nordic hydropower-based system and the continental thermal system – combined with a unique fiber optic infrastructure, access to a large talent pool of highly skilled workers, higher educations and the general focus on tech companies, makes Odense a great option for your Scandinavian business development.
For more information visit datacenterindustrien.dk/en/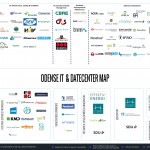 If you want to hear more about
how we in Odense create additio-
nal business opportunities, get
connected to:
What makes Odense a great option for your Scandinavian business development?
What makes the Data Center Cluster in Odense – Tietgenbyen so special
280 ha. with infrastructure along highway E20
Close to the University of Southern Denmark – 5 minutes
Odense city and train station – 15 minutes
Accommodates a variety of companies
Approximately 100 companies are already located here
43,6 ha. Brownfield + 30 ha. Greenfield available
In 2017 an additional 118 ha. will be available for commercial use
SPEED, FLEXIBILITY, CONFIDENTIALITY
The Department of Culture, Sport and Urban Development (Odense Municipality) is the authority that earned so much praise during earlier site location processes in the data center arena. They process  cases with a high level of confidentiality, provide a rapid and holistic administration service, with exclusive one point of contact service. They'll create the overview and ensure that every detail is covered. Together with customers, we create the best solutions.
In creating new business for international companies looking at Denmark, we work closely together with Invest in Denmark.