Aim Robotics awarded the Investors Choice 2023
The promising startup Aim Robotics has won this yers Odense Investor Summit 2023 and will took home the prize of € 5.000.
The future of robotics displayed at Odense Investor summit
The future of the robotics industry was on display at this year's Odense Investor Summit held at the world's leading smart automation and robotics exhibition automatica, Munich, Germany.
Nine strong cases, most likely on the radar of anyone with an interest in the industry, has been pitching and taking critical questions from a panel of experts throughout Odense Investor Summit. Here the most qualified startups have showcased their innovative ideas and unveil the curtain of what the newest generation of entrepreneurs will bring to the industry. Ultimately Aim Robotics can return from this year's automatica as winners of Odense Investor Summit 2023.
"I am extremely honored to have received the Investors' Choice Award today, competing against a multitude of outstanding companies. The jury provided invaluable feedback, which I will carry with me for future pitches. I sincerely appreciate this recognition, as being a startup is not always a walk in the park – it requires immense dedication and perseverance."
Chosen by a panel of experts 
The panel of experts was on the lookout for readiness in technology, funding, and investment strategy. The sponsors of the price are two of the most active partners of the robotics ecosystem in Odense – Odense Robotics Startup Fund and R-24.
"It seems only natural for us to co-sponsor the award presented at Odense Investor Summit 2023 as we have a shared ambition to help startups bring new, creative, and innovative thoughts, products, and solutions into play. So of course, we want to pay tribute to that here in Munich as well as at R-24 come spring to the city of Odense. R-24 being an important platform and ambassador for the robotics ecosystem in Denmark, the Nordic countries, and in Europe" says Katarina Deylami, Business Development Manager, R-24.
The panel of experts was made up by:
Mikkel Christoffersen, Startup Partner at Odense Robotics Startup Fund.
Michael Suppa, CEO and Co-Founder, Roboception.
Jennifer Apicella, Pittsburgh Robotics Network
The finalists at this year's Odense Investor Summit were:
Agora
LightCode
red cable robotics
Robot AI
Asimovo
Spin Robotics
Smooth Robotics
AIM Robotics
A strong gathering of partners to boost robotics startups
Odense Investor Summit is hosted by FundingBox and Invest in Odense, which bridges the gap between capital-seeking companies and investors. The city of Odense has Denmark's largest concentration of robotics companies and is also home to Europe's biggest robotics cluster, Odense Robotics. This has created a unique ecosystem within the city, where the biggest talents have a chance to learn from the best working to bring new innovative ideas to the table.
"Our ambition is to highlight the unique ecosystem and deal flow that exist within robotics and automation in Europe and how the city of Odense is leading the conversation regarding 'what's next', especially in collaborative robotics. At the same time, we hope to connect the next generation of entrepreneurs with the right investors" says Martyna Waliszewska, Investment Manager, Invest in Odense.
.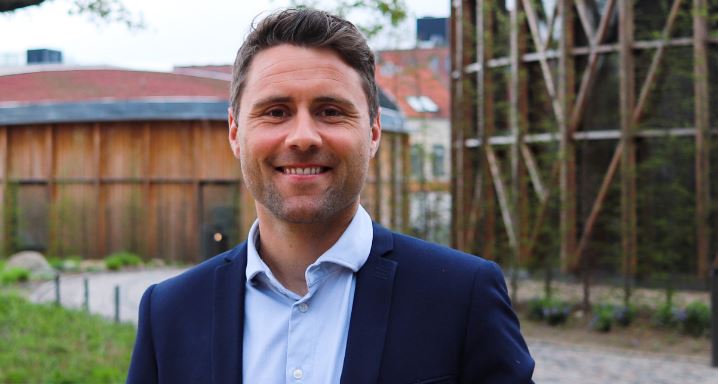 Rasmus Torpegaard Festersen
INVESTMENT MANAGER - ROBOTICS & DRONES
My drive is to help foreign companies in the robotics, drone, tech and automation industry to establish in Odense and connect them to relevant business partners and opportunities in the City of Odense.  My background is within business, sports and leadership in tech – and my knowledge and network are there to help you.
Martyna Waliszewska
Investment Manager - Seed & Venture
An engineer by trade, Odenseaner by heart. My focus lies within identifying investor-ready cases, developing our investor network of business angels, venture capital, and corporate venture capital, and bridging the investment gap. Ultimately, we are creating growth through investments in the robotics, drones, and automation industries.