odense afterparty
Join us for an informal networking event just after the Odense investor Summit at Automatica
Let's connect
grab a danish beer and network
Just after the Odense Investor Summit where 10 of the most prominent robotics companies have competed, the Odense Afterpart is on!
Here we gather the leading robotics ecosystem to network, share knowledge and enjoy a well-deserved beer and snacks.  
The event is free of charge and everyone is welcome. Registration is not required.
Talk robots – Get friends
As you may know, Odense has a strong robotics ecosystem, and we would like to provide an opportunity for you to meet and connect with investors, companies, and partners from the Danish ecosystem and abroad. So bring your colleagues and enjoy!
We are looking forward to welcoming you to the Odense Afterparty, where connections are made, dreams are shared, and the spirit of Odense shines bright.
Information
Date: June 29th, 2023
Time: 15:30 to 18:00
Location: Automatica Hall B4, Start up Arena
At the startup Arena, Odense investor summit is once again taking the scene where 10 startups are pitching their innovative products in front of a panel of experts to win the prize of € 5.000.
For the first time ever as a part of Odense Investor Summit a panel of experts will listen to innovative ideas, give public feedback, and ultimately choose the winner of this year's Odense Investor Summit.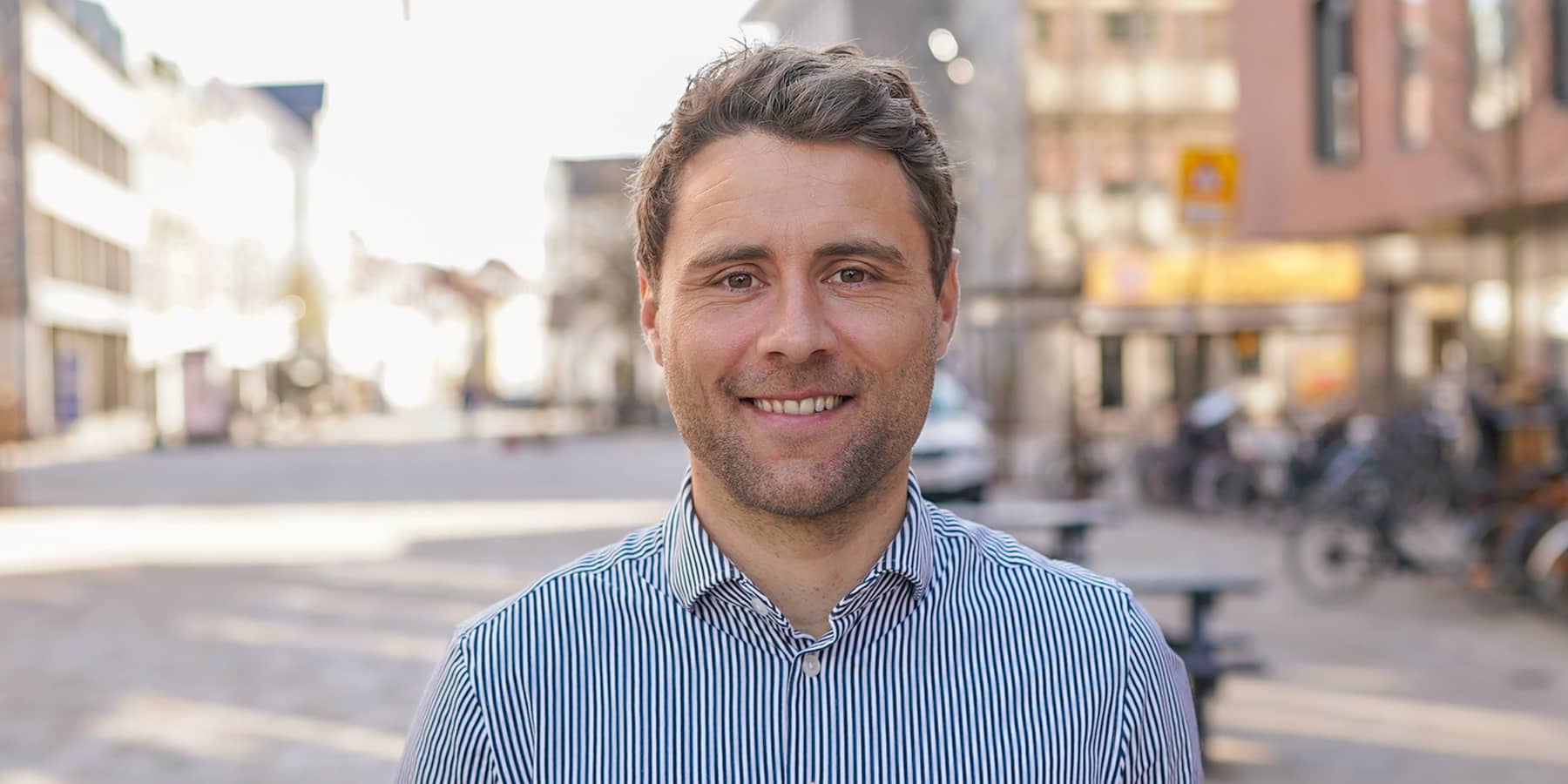 Rasmus Torpegaard Festersen
INVESTMENT MANAGER - ROBOTICS & DRONES
My drive is to help foreign companies in the robotics, drone, tech and automation industry to establish in Odense and connect them to relevant business partners and opportunities in the City of Odense.  My background is within business, sports and leadership in tech – and my knowledge and network are there to help you.
Martyna Waliszewska
Investment Manager - Seed & Venture
An engineer by trade, Odenseaner by heart. My focus lies within identifying investor-ready cases, developing our investor network of business angels, venture capital, and corporate venture capital, and bridging the investment gap. Ultimately, we are creating growth through investments in the robotics, drones, and automation industries.