looking for the perfect place to scale your startup?
There are many ingredients that contribute to a well-functioning startup ecosystem. But what makes a city attractive to startups? We believe in a healthy and well-developed innovative entrepreneurial ecosystem.
As a startup, you can connect with industry specialists within the robotics, drone, and automation industry or become part of the growing biotech and life science industry. Startups also have the possibility to join one of the city's accelerator programs and meet potential investors. 
While Odense is no big metropole, it makes up for its small size with its networking opportunities, access to the many different co-working spaces, accelerator programs, network of investors, innovation institutions, and overall support for startups and the community. 
We guide you through some of our many initiatives down here.
Join Odense Robotics startup hub
Odense Robotics StartUp Hub is a unique setup designed to accelerate promising startups. The StartUp Hub offers startups a fast-track programme that takes them from prototyping to financing and commercialisation. It's recognised as one of the best robotic incubators in Europe.
Join the Odense robotics startup Fund
Odense Robotics StartUp Fund is a world-class incubator in Odense. Here startups are part of an innovative environment focused on hardware development, with access to office space, advanced equipment, and industry specialists.
The Hub became known as one of Europe's leading incubators with a success rate of 80%. More than 30 startups were part of the hub and today they employ more than 170 employees. During their time in the hub, the startups received more than EUR 30 million in external investments and more than EUR 7.5 million in soft money, without renouncing ownership rights.  
Enable your startup to scale globally
PreFlight Odense is an accelerator program for ambitious startups, who are based in Odense and have the ambitions and product to become a globally scaled business.
We attract entrepreneurs who are ready for an intense – and free – program with four golden keys: hands-on business development, sparring from local and international experts, network and connections that they need to scale their business, and lastly, connections to the unique and innovative entrepreneurial community in Odense.
Four factors that are crucial to moving and scaling ambitious startups.
Women in Front professional network
Structural barriers mean that women are not represented in entrepreneurship to the same extent as men. Women in Front aim to create a supportive community that will inspire and empower women to achieve their entrepreneurial dreams by focusing on limiting the barriers.  
Women in Front is a network for female entrepreneurs in Odense.
We help you grow your startup
Invest in Odense works with representatives from industry, knowledge institutions, and governments to strengthen the startup environment within the strongholds of the city. We do that in collaboration with our valued partners and we would love to help you grow your business.
Are you ready to pitch?
Odense Investor Summit is our annual event dedicated to startup companies and SMEs within the fields of robotics, drones, automation, medical cannabis, and life science in need of capital.
Sign up to our newsletter and we will keep you posted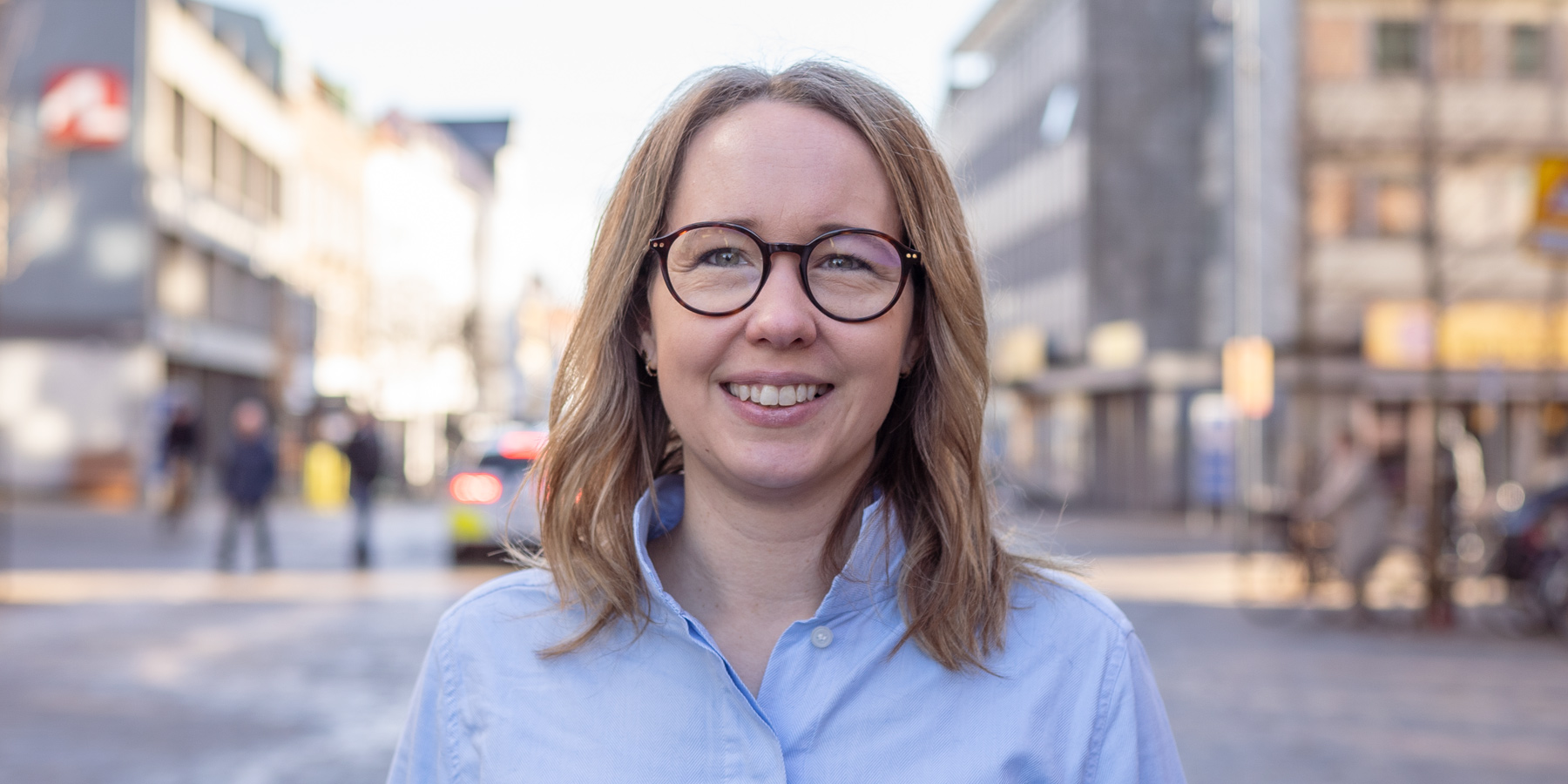 Sanne Elin Vinderslev
Special Consultant - Entrepreneurial Initiatives
Connecting people and interests, while collaborating with a variety of partners and thus creating new possibilities and a stronger business environment in Odense is my drive. I develop new initiatives to grow the ecosystems in Odense both within the robotics and startup scene.
Latest News from the City of Odense
Exactly one year from now, Odense will host the internationally renowned conference, ROSCon, centered around the robotics operating system known as ROS (Robot Operating System). It will be the first time the conference is held in Scandinavia and is the result of a close collaboration between public and private stakeholders from Funen's vibrant robotics community. Ambitious plans for the conference's aftermath played a key role in securing the decision.
Hey, isn't that a robot in the window?
In the heart of Odense, both residents and visitors now have a chance to explore the city's unique robotics ecosystem with the introduction of Odense's Robot Pop Up.
Odense and Seoul are both among the world's leading robotic cities – and now the cities and their robot clusters are getting ready to take the next step towards an even stronger and formalized collaboration on conditions which strengthen robotics companies.