How Odense became a powerful robotics hub with excellent access to venture capital
Ideas for new robotics inventions are well and good. But without the capital to put them into practice, you get nowhere. This is why the Danish city of Odense largely bases it formula for international robotics success on the robotics ecosystem's visionary investors who have deep insight into the technology and sector.
This is the story of the successful efforts to establish an attractive environment in Odense for start-ups and robotics investors alike. Multiple exits and acquisitions of robotics scale-ups in Odense simply created a good breeding ground for promising new entrepreneurs who also develop first-class robot technology. More than EUR 904 million have been invested in robotics companies in Odense since 2015. We use examples to follow the money trail through the environment.
Making a good investment involves being able to read a market and predict its needs, developments, and trends. This talent was in the DNA of one of Denmark's most famous business figures, who made long-term investments in developing robotics in Denmark: shipowner Mærsk McKinney Møller, CEO of A.P. Møller – Mærsk for many years. In the 1990s, he realized the necessity of automation in the shipbuilding industry which is why he invested heavily in the research and development of robotics technology in Denmark. Over the years, A.P. Møller and the A.P. Møller and Chastine Mc-Kinney Møller Foundation have donated hundreds of millions to facilitate the robotics research conducted at the Mærsk McKinney Møller Institute, University of Southern Denmark.
"If not for A.P. Møller, Denmark would not have a robotics cluster or a robotics industry today. Together with the local university in Odense, A.P. Møller has also made a huge difference as a driving force, with its generous donations to robotics' research and development, and also as a user of the developed solutions. It has been incredibly exciting and rewarding to be part of the robotics adventure in Odense since the 1980s, when I was developing welding robots for the Odense Steel Shipyard."
An initiative to stimulate the innovative robotics sector
This private initiative to stimulate Denmark's innovative robotics sector received the support of many other stakeholders in Denmark, both private business angels and foundations, but also from a wide spectrum of public-sector stakeholders, including Odense Municipality, RoboCluster, Developing Funen, Odense Robotics and government institutions and funds such as the Danish Growth Fund and EU funds. These organizations were notably quite concerned about the crisis afflicting Denmark's manufacturing industry – cutbacks, closures, and relocations of production processes to countries with lower cost levels. This resulted in the gathering of expertise and resources to lay a supportive groundwork that would make Denmark's robotics adventure a reality in the native town of fairy-tale writer Hans Christian Andersen.
Today, the cluster of robotics and automation companies in Denmark has achieved a critical mass and competes toe-to-toe with the giants of the robotics world in the US, Germany, South Korea, and Japan. From 2016, an annual matchmaking-event organized by Odense Municipality, Odense Investor Summit, has also been attracting rising numbers of robotics investors. The combined enterprise value of Danish Robotics startups has reached EUR 1.1 billion, a 3.7-fold increase since 2015. Denmark is ranked #1 in Europe in terms of the number of venture-capital rounds per capita and #3 in terms of total venture-capital investment in robotics startups, largely led by the Odense robotics ecosystem. Denmark's robotics ecosystem has attracted EUR 227 million in venture-capital funding since 2015, with seed capital and early venture-capital rounds the most common.
Ripple effect throughout DENMARK'S ROBOTICS HUB
Billion-kroner acquisitions of Funen's robotics companies have repeatedly demonstrated the value and potential of Denmark's robotics innovation on global markets. For instance, robot manufacturer Mobile Industrial Robots, based in Odense, Denmark, was purchased by Teradyne, USA, for DKK 1.7 billion. In 2015, Teradyne purchased Universal Robots, known for its collaborative robotic arm – or cobot – for DKK 1.9 billion, plus performance bonuses. When huge exit payments like these land in the pockets of key persons and stakeholders in Denmark's robotics hub, it has a ripple effect:
"The money from the acquisitions is reinvested in potential new successes in Denmark's flourishing robotics cluster. In other words, it eliminates the fear of being sold to foreign owners. Exits simply create a breeding ground for promising new entrepreneurs who develop first-class robot technology, an abundance of new Danish jobs and higher exports. And I expect to see even more Danish robot success stories like Universal Robots and MiR," predicts Esben Østergaard
Key Investors in Odense and Denmark's robotics and automation industries
One of earliest initial investors in Denmark's robotics industry was Enrico Krog Iversen. His own investment history brilliantly illustrates the mechanisms at work in the robotics environment and demonstrates how exit capital is reinvested in new robotics and technological innovation.
2005: Enrico Krog Iversen and family divest their Funen wood-burning stove company to Jøtul of Norway.
2008: Krog Iversen invests in Universal Robots (UR) in Odense, which had almost run out of seed capital from a local innovation incubator scheme. He became the CEO. At the same time the Danish Growth Fund invests DKK 10 million in the company.
2015: UR's founders and key individuals sell UR to Teradyne, giving Krog Iversen an ROI of more than USD 100 million.
2016: Krog Iversen invests in On Robot, Odense, founded by previous Universal Robots employees.
2016: Krog Iversen invests in TriVision via the private equity fund VækstPartner Kapital.
2017: Krog Iversen invests in Perception Robotics and OptoForce.
2017: Krog Iversen invests in two Odense companies: NORD TECH INDUSTRISYSTEMER A/S, VETEC via Generationsskifte Invest.
2018: Krog Iversen Invests in TCA LIFT, Odense via VækstPartner Kapital.
2018: OnRobot merges with OptoForce of Hungary and Perception Robotics of the US.
2018: OnRobot acquires Purple Robotics, founded by Lasse Kieffer, a former UR employee, in Odense.
2019: OnRobot purchases the rights to the robotics solution RAGNAR from bankrupt Blue Workforce in Aalborg, and the company's developers are offered jobs in OnRobot.
2019: The Danish Growth Fund, the European Investment Bank (EIB) and a number of private investors invest in OnRobot.
2020: Krog Iversen invests in ROEQ via VækstPartner Kapital.
2021: Krog Iversen invests in Coalescent Mobile Robotics, Odense.
2022: Krog Iversen invests in AirFlight, Brønderslev.
2022: Krog Iversen makes a donation to the the Odense Robotics StartUp Fund along with eleven other founders
Thomas Visti is another key investor in Denmark's robotics and automation technologies with a history of investments that infuse his portfolio of companies with capital, a deep understanding of the sector and a valuable global network.
Want the latest insights from the Danish Robotics Investment Landscape?
State of the Danish Robotics Investment Landscape
Download
Martyna Waliszewska
Investment Manager - Seed & Venture
An engineer by trade, Odenseaner by heart. My focus lies within identifying investor-ready cases, developing our investor network of business angels, venture capital, and corporate venture capital, and bridging the investment gap. Ultimately, we are creating growth through investments in the robotics, drones, and automation industries.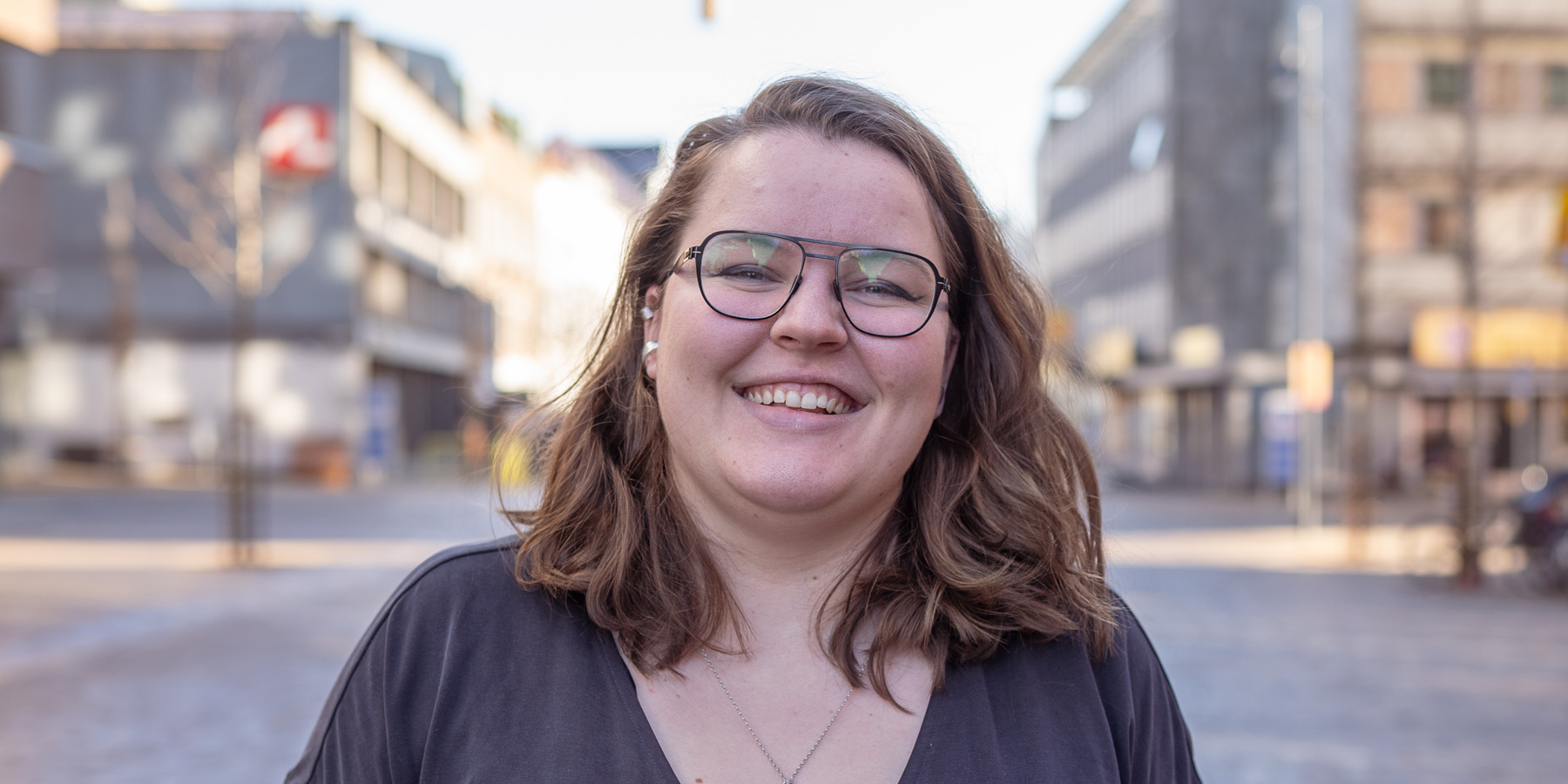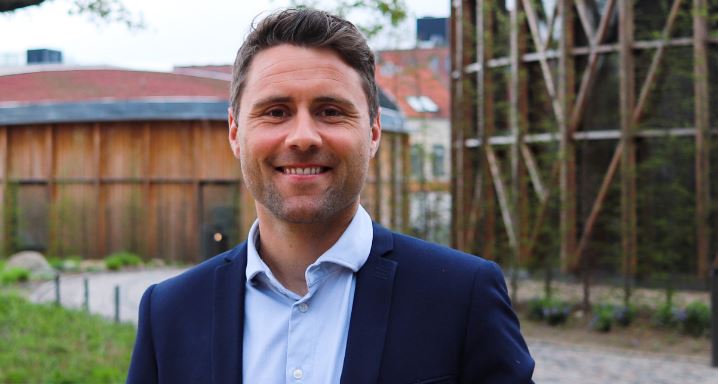 Rasmus Torpegaard Festersen
INVESTMENT MANAGER - ROBOTICS & DRONES
My drive is to help foreign companies in the robotics, drone, tech and automation industry to establish in Odense and connect them to relevant business partners and opportunities in the City of Odense.  My background is within business, sports and leadership in tech – and my knowledge and network are there to help you.