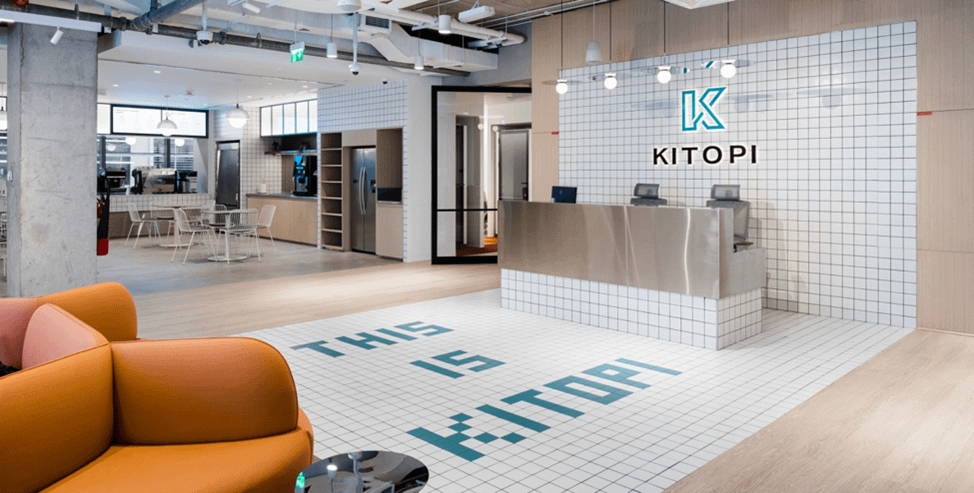 Middle Eastern multi-brand restaurant chose Odense for their R&D Hub
A post-pandemic surge in food delivery has made ghost kitchens and virtual eateries one of the only growth areas in the restaurant industry. On a global scale, this industry has doubled, according to Euromonitor. One of the prominent players within ghost kitchens is Kitopi, a tech-powered, multi-brand restaurant founded in 2018.
All current Kitopi restaurants are based in five countries, United Arab Emirates, Bahrain, Kuwait, Saudi Arabia, and Qatar. However, they have established the company's R&D activities 6,700 kilometres north in the city of Odense.
WHY ODENSE IS THE PERFECT MATCH
Kitopi currently partners with over 200 brands, operating 200+ ghost kitchens. It leverages its proprietary in-house tech to cook multiple brands in one kitchen. Kitopi takes care of the end-to-end operations and delivers directly to consumers in five Arab countries. Still, the city of Odense in Denmark was the right place for the R&D office of a Middle East-based chain of ghost kitchens, Kitopi.
I was absolutely blown away by what I saw here in Odense, which sealed the deal. Odense is the right place to establish our R&D hub. We are pioneering the restaurant space. We help food brands scale and expand across borders with minimal capital expenditures and operating expenses by taking care of the entire operations process- from supply chain and staff training to food preparation, delivery, and customer experience. A large part of that is robotics.
Initially, we invested a lot in software. We have developed our own operating system, and we have tailored our own cloud solution. All the robotics systems, the IoT and the hardware side of work would be channelled out of Denmark, and I see that growing. This is still the early days for us. We aim to mature it over the next year.
Recruiting robot talent in Denmark
When he read about the Danish flagship company Universal Robots, Saman Darkan became aware of Odense as the Cobot Capitol of the world. Next, he met with Ricky Carstens, who has a strong background in automation, food manufacturing and packaging in Denmark. He appointed Ricky Carsten as the Technical Director of Robotics and established the subsidiary Kitopi Denmark in Odense, and recruited Rune Hahn Kristensen as the VP of R&D.
Here in Denmark, we can benefit from a robust robotics ecosystem. We do tech scouting to develop to integrate robotic technology for our company's restaurant kitchens (internal logistics, kitchen robots, delivery, etc.).
The innovation potential is excellent here in Odense, where great successes such as Mobile Industrial Robots and Universal Robots have fostered great talent and experience.
Also, we are looking for robot engineers and software architects here in Denmark.
Tech scouting at Capra Robotics
Recently, the Kitopi team in Denmark went to do tech scouting at Capra Robotics to explore the company's versatile, robust outdoor mobile robots suited for tasks like last-mile delivery, parcel services, intralogistics, inspection, surveillance, and urban service & maintenance. The CEO of Capra Robotics, Niels Jul Jacobsen (who also founded Mobile Industrial Robots), welcomed the guests and discussed how Capra's platform could support businesses in optimizing their operations, as well as relieving people of repetitive and unhealthy job tasks.
All kinds of food
The business model of Kitopi is to partner with and invest in F&B brands and restaurants worldwide, helping them expand beyond borders in as little as 14 days. Their smart kitchen operating system (SKOS) – built in-house, ensures speed and efficiency, in all operations, across the business. With Kitopi's comprehensive brand portfolio counting 200+ brands, hungry clients can choose Arabic, Asian, Indian, Italien, Mexican, Japanese and Greek meals, as well as desserts, diet food, burgers, and coffee.
A united city behind the succesfull robotics ecosystem
Odense has demonstrated that the field within robotics range as one of the world's strongest ecosystems.
We have gathered all you need to know about building your business in Odense through the link below. 
NextGen Robotics – a growth consortium for technology and knowledge
NextGen Robotics is Denmark's beacon of business for robots, drones, and autonomous ship operations – and a growth consortium that through advanced test facilities, ground-breaking demo projects and innovative collaborations will help advance digitalisation and automation in Denmark and globally. 
KITOPI IN DENMARK
The new R&D office of Kitopi Denmark is situated at Unsbjergvej in Odense, and so far, the team has five members. Right now, Kitopi is looking for an additional Robotics Engineer and Software Solution Architect in Denmark.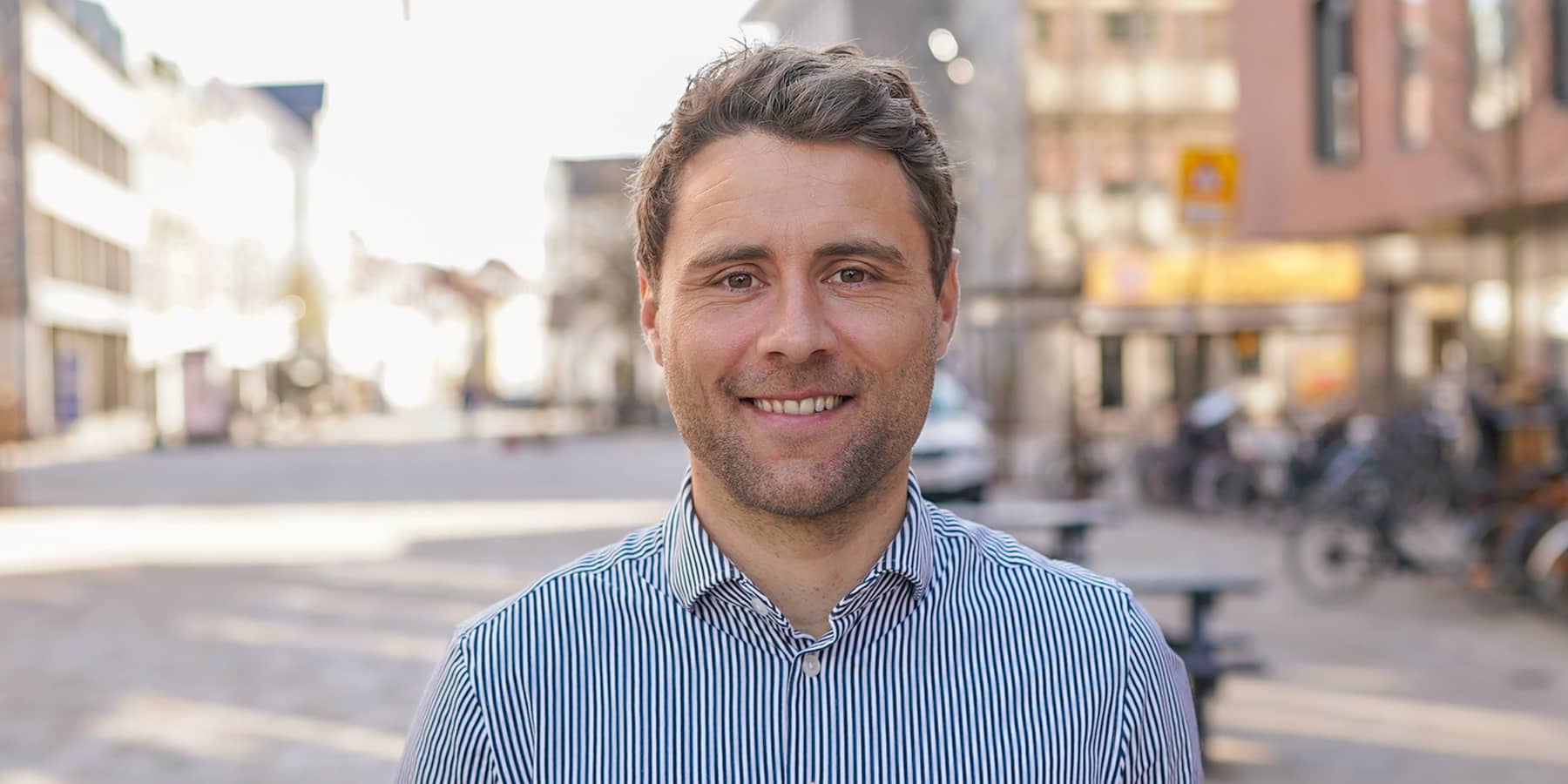 Rasmus Torpegaard Festersen
INVESTMENT MANAGER - ROBOTICS & DRONES
My drive is to help foreign companies in the robotics, drone, tech and automation industry to establish in Odense and connect them to relevant business partners and opportunities in the City of Odense.  My background is within business, sports and leadership in tech – and my knowledge and network are there to help you.