The numbers behind Odense's rise in biotech and life science
Odense and the surrounding area currently have a Biotech and Life Science industry that is experiencing transformative growth. Fuelled by rapid innovation and a significant amount of investment, the city has created an ecosystem and infrastructure that enables the industry to grow and prosper. 
Companies choose Odense as their headquarters for several reasons. Having access to significant investments from both the private and public sectors is a big one. But, on top of that, being based in (or around) the city allows companies to gain access to state-of-the-art research facilities and participate in collaborative public-private projects. 
How is this collaborative and innovative approach towards Biotech and Life Science changing the industry? And how are Odense-based companies doing? Let's take a look. 
INVESTING INTO TALENT AND INNOVATION
Good ideas, talented professionals, and well-managed businesses will always catch the attention of investors.
Within the span of just three years, Odense's Biotech and Life Science industry has attracted investments of over €2 billion from both the public and private sectors. Earlier this year, Evosep, an Odense-based company providing innovative solutions to how protein-based clinical diagnostics are performed, received a private investment of €37.5 million from Novo Holding A/S. 
"We are delighted to have Novo Holdings A/S as a new shareholder in Evosep. Novo Holdings is a well-known and highly regarded long-term investor with significant expertise in working with innovative life science businesses to unlock their potential. The combined experience and investment will enable us to accelerate our already strong growth and further expand our platform towards bedside care proteomics, both independently and through our many vendor relationships."
Novo Holdings A/S investment into Evosep is not where their story with Odense ends. Novo Nordisk, a global leader in pharmaceuticals and where Novo Holdings A/S is a controlling shareholder, has just announced its next big move – a factory in the Tietgenbyen industrial area in south-eastern Odense. This big move from one of the most prominent players in the industry will not only help attract some of the best talent from around the world, but it will also help strengthen Odense's position as the place-to-be for Biotech and Life Science world leaders.
The investments have also positively impacted the job market in and around the city. As the industry experienced an impressive 127% growth in average revenue, many new job opportunities have come with it. To this day, Odense's Biotech and Life Science sector has generated over 3,000 jobs, and the job market is only expected to grow. The need for skilled labour is so sought after that 11% of the companies based here actively recruit their workforce from abroad.
LIFE SCIENCE FYN: THE CATALYST FOR INDUSTRY SUCCESS
Another organisation shaping the industry and helping it grow is Life Science Fyn, a cornerstone of the Biotech and Life Science ecosystem in Odense. This association, initiated by the University of Southern Denmark, brings players together from both the private and the public sectors.
With a strategic focus on networking & knowledge sharing, incubator environments, education & recruitment, and public-private partnerships, this organisation embodies the collective vision of Fyn's ambitions in this exciting and evolving industry.
Life Science Fyn is open to collaborating with private companies, educational institutions and public organisations within healthtech, biotech, agrotech, pharma, cannabis, and medtech. 
"Most companies in this region have demonstrated remarkable performance in recent years. Therefore, now is the time to foster collaboration aimed at improving business opportunities within our local ecosystem. This involves not only attracting investments and top-tier talent but also enhancing an environment for initiating and conducting business activities within the vibrant life sciences and biotech industry on the island of Fyn."
WORKING ON A GLOBAL AND LOCAL LEVEL
Cooperation with international companies and organisations is vital to many Odense-based establishments and has become integral to their everyday activities. 23% of the companies operating locally already collaborate with international partners, while 52% anticipate export will be a strong focus over the next three years. 
On a local level, collaboration thrives as well. An organisation playing a pivotal role in shaping the industry in Odense is the University of Southern Denmark. More than a third of the companies operating in the sector have engaged in formal collaborations with the university, particularly the faculties of science and engineering. This symbiotic relationship between academia and the Biotech and Life Science industry is a uniquely attractive quality of Odense that helps the city sustain a strong position as an innovation hotspot for both local and international businesses.
OVER 3,000 JOBS IN THE INDUSTRY, AND still COUNTING
The Biotech and Life Science industry in Odense awaits an exceptional future. With a thriving startup culture, strong public-private partnerships, and an influx of investments, this city is on its way to becoming a Biotech and Life Science hub on a global scale.
More than €2 billion have been invested in just three years, over 3,000 jobs have been created, and there are over 40 companies operating in the industry. These impressive numbers are key indicators of Odense's upward trajectory within the Biotech and Life Sciences, with much more growth expected to come. The city's success lies not only in what it has achieved but also in what lies ahead.
For international companies and investors seeking a dynamic, innovative, and supportive environment, Odense represents a compelling opportunity. Any company with the goal of using Biotech and Life Science to improve lives can become a part of this exceptional journey.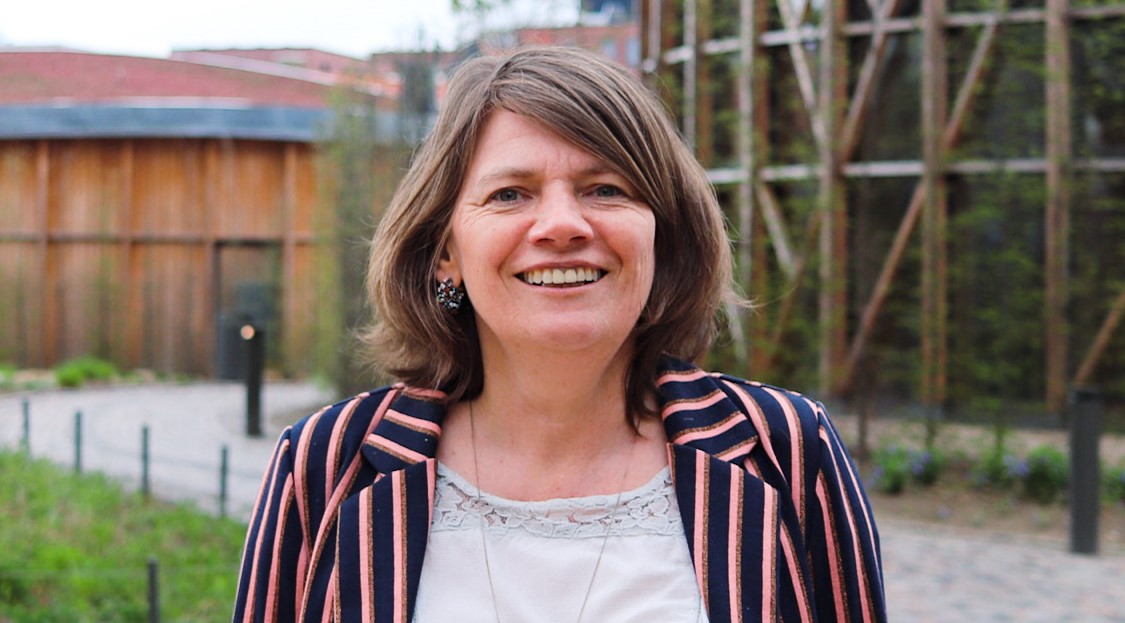 Lone Krogsbøll
Investment Manager - Medical Cannabis & Life Science
I help foreign companies in the biotech, life science, and medical cannabis industry to establish in Odense and connect them to relevant business partners and opportunities here. My background is in health tech, but I've focused on the medical cannabis sector since it started in Denmark in 2018.