Odense-based Robot At Work lands a big order with the biggest house manufacturer in the Nordics
A strategic decision about changing their target group and product type has proven far-sighted and beneficial for the Odense-based robotics company Robot At Work. In Autumn 2022, they signed a contract with HusCompagniet, the largest manufacturer of houses in the Nordic countries.
In early 2022, HusCompagniet announced that they had bought a new factory in the Danish city Esbjerg to strengthen the increasing need for production capacity. Only 6 months after HusCompagniets expansion, Robot At Work, located in Odense, signed the contract with HusCompagniet. Their product RAW Bridge will now be a fixture in the factory.
The newly bought factory in HusCompagniets portfolio is market-leading in prefabricated component production and one of the most automatized of its kind. Robot At Work's solution becomes part of an initiative that will increase production capacity.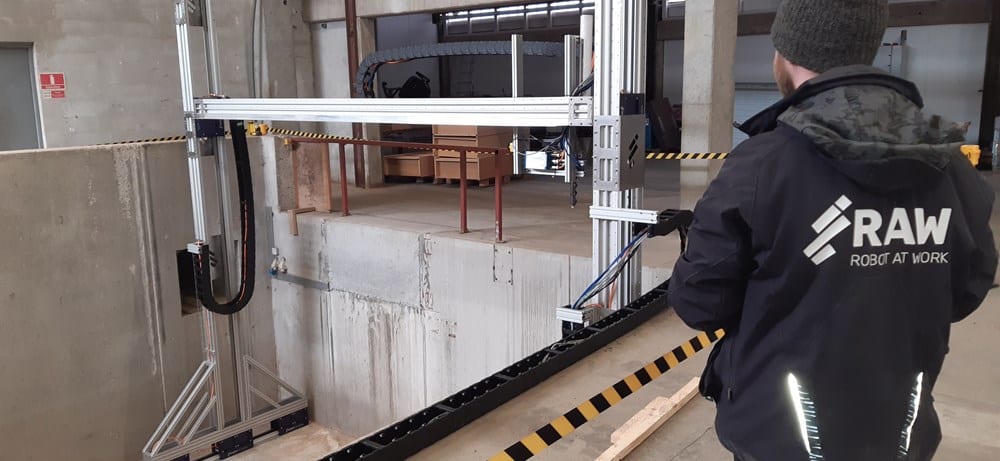 Odense – a City Where the Key Elements to a Thriving Robotics Industry are United
In Odense, the essential elements to a thriving robotics industry are united: economy, expertise, and capacity. As the world's leading cobot hub with an excellent startup environment, a huge national cluster, academic centers, and advanced education possibilities including Odinskolen – an elementary school that aims to be the world's best robotics school for children – Odense is one of the world's top locations for robotics and automation activities, currently holding over 130 companies within this rapidly growing industry hub.
As of 2022, more than 1 billion Euros has been invested in Odense robotics companies. The collaboration between local government, knowledge institutions, and industry representatives makes for a rare, innovative ecosystem matched by few other cities in the world.
A collaboration that comes together
Robot At Work and HusCompagniet has closely been collaborating about making a solution, which is set to be finished in 2023 and at HusCompagniet, they are happy about the collaboration
"The purchase of Robot At Work's solution is very well-thought-out, and we are happy to have found a satisfactory solution. We have been in continuous dialogue with Robot At Work, and they have understood how to create a solution that fully meets our needs."
"There is a shortage of skilled labor, and this means the prefab industry needs to cherish the labor they have. This is exactly what our RAW Bridge robotic solution can contribute to,"
He continues: "This collaboration will be a trinity that brings different technologies together. When the individual knowledge and skills from the company Senco, which is a tool supplier, HusCompagniet, which is a house manufacturer, and Robot At Work, which is a robot manufacturer, are brought together, the end product is optimized in all aspects, and we achieve the best result for everyone".
Robot At Work – a Company Located in TechTown Odense – the World's Leading City for Robotics
Since Robot At Work was founded in 2015, the company has been working on becoming market-leading, when it comes to robotic solutions in the prefabricate industry. The ambition is clear: to extend the ability to work for hard-working production staff, to reduce waste of resources, and to optimize the processes within production.
Based on the idea that no two productions are the same, Robot At Work offers a flexible robotic solution that can be adapted to the specific production and works with the tools that the customer may want. The robot is delivered as a complete plug & play, CE-marked solution and includes 100% online support.
Robot At Work operates in Odense in one of TechTown's' facilities. At TechTown they want to create the best environment for tech companies by creating a social and professional community that gives access to new and strong partners and professional back-and-forth. Furthermore, Techtown offers possibilities for companies to grow, and therefore, the facilities are used by a great number of companies of varied sizes.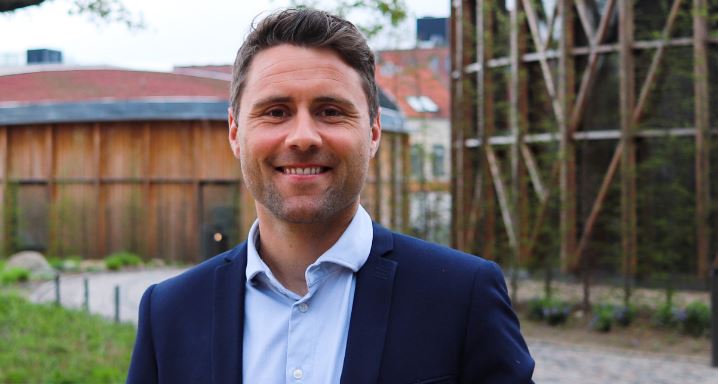 Rasmus Torpegaard Festersen
INVESTMENT MANAGER - ROBOTICS & DRONES
My drive is to help foreign companies in the robotics, drone, tech and automation industry to establish in Odense and connect them to relevant business partners and opportunities in the City of Odense.  My background is within business, sports and leadership in tech – and my knowledge and network are there to help you.