Experience trends in robotics, automation, and drones
Yet again Denmark takes a lead in robotics, when Odense's grand robotics event, R-24, will return on March 13-15, 2024.
At R-24 you will experience firsthand how the latest trends and technologies in robotics, automation, and drones can be applied to your business.
Two of the industry's pioneers has no doubt: "it is a robotics fair with world class potential" – watch the video here.
Join the R-24, March 2024
Working in industries such as construction, manufacturing, healthcare, energy, agriculture, or horticulture – your implementation starts at R-24. In a global market, these exciting technologies and solutions can secure your business a competitive advantage.
The predecessor, called R-22, was a huge success, and the fair already is the biggest robotics exhibition in the Nordics with +5000 guests, and +100 exhibitors, both Danish and international.
Therefore, we are looking forward to the R-24, where more than 7500 visitors and +140 exhibitors are expected. R-24 will take place from the 13-the 15 of March 2024.
We are looking forward to seeing you in Odense!
Experience R-24
– 3 days with unique opportunities
At R-24, you will have a unique opportunity to meet customers, partners, leaders from the robotics, automation, and drone industries, and much more. 
As part of R-24, you will also be able to:
Connect with integrators 

Experience the latest technologies within robotics and automation

Meet students from one of the world's leading robotics universities, SDU – your colleagues of tomorrow

Be inspired and get the latest insights from leading business profiles 

Meet and connect with investors 
Odense – the world's leading Robotics city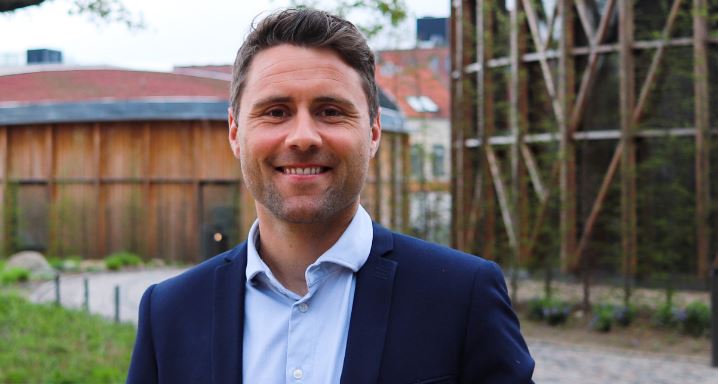 Rasmus Torpegaard Festersen
INVESTMENT MANAGER - ROBOTICS & DRONES
My drive is to help foreign companies in the robotics, drone, tech and automation industry to establish in Odense and connect them to relevant business partners and opportunities in the City of Odense.  My background is within business, sports and leadership in tech – and my knowledge and network are there to help you.